All done!!!
I finally finished one! After what feels like months slogging away at two BO's a time on the same needle, I gave up. I put one scarf on a stitch holder and went to town with the other one. And I really like it now! I think it's a good pattern, and blocking lace is always a miracle to behold. Anyway, here's my picture.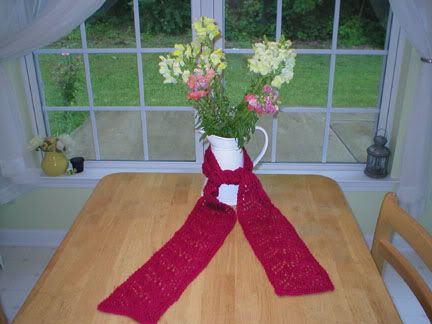 Please note the unabashed photo tribute to the original BO Knitty picture.
I finished the other one, too, but ran out of yarn midstream so will frog it to make mittens or hats out of. I got some pretty new Katia yarn in pink to make another, frilly and lacy one.
Happy knitting!