Another newbie
Howdy! I'm another newbie, both to the KAL and to lace knitting. This is my first lace project, and I am loving it. I'm knitting mine in green Kidsilk Haze (I don't remember the exact name of the shade), and I've finished 16 repeats.
It took me a few tries to get past the first repeat, but the third time was the charm. It's like it just "clicked" for me. I'm not sure how many repeats I plan to do; I have 2 balls of the KSH and will probably use part of the second one. I want it to be pretty long.
This is what it looked like right after I put it back on the needles after my 2-year-old decided it would be great sport to give Mama a heart attack by pulling the needle out of her knitting: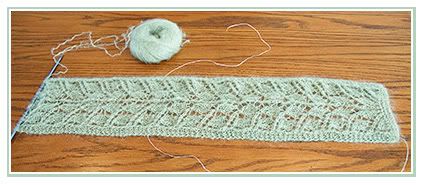 And here's a close(r)-up: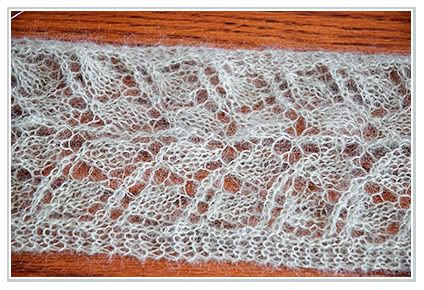 I absolutely love the way it looks so far, and I love how it feels against my face. (I'm having trouble stopping myself from fondling this yarn as I knit!) The KSH is not as scary to work with as I thought it would be.
Anyway, I'm thrilled to join y'all!