16 Repeats down!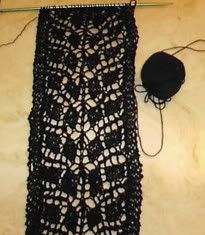 Not such a good picture. I still haven't perfected the art of taking pictures of my knitting.
It's Rowan 4ply cotton in Marine (dark blue).
I measured my table last night and I think I'm almost half way done. It's going slowly but I love it so far!